Fishing
Jump to navigation
Jump to search
Fishing is a gathering skill that allows players to catch raw fish. These fish can then be cooked using the cooking skill.
Fishing was reworked and released in the v0.10.0 update, it received a massive overhaul and was the first gathering skill in Idlescape that used the node system.
Gathering with a node system increases the amount of gathering areas without increasing the amount of zones, the player starts fishing in a zone and
Nodes are found by the player while fishing and are dependent on the effective fishing level and bait power stats, higher numbers in those stats gives increased node find chance and decreased find speed.
The caught fish can be cooked with the cooking skill to offer hitpoint replenishment while fighting and various buffs for out of combat actions. There are a lot of different recipes that can be used for different benefits, more information can be found on the cooking page
Players have a small chance of obtaining either Sunken Treasures or Ancient Treasures. These can be opened for gold and sometimes gems.
Ancient treasures have a rare chance of dropping fishing gear such as Ancient Harpoon, Ancient Fishing Net and Ancient Fishing Rod which are used to craft Idlescape's first legendary item Ocean's Embrace
Sunken treasures have a rare chance of dropping Modified Diving Gloves or a Forgotten Soul.
After the rework, equipment were changed drastically, meaning you no longer need a special type of gear to fish in an area, but rather having enough stats to actually being able to find nodes. Fishing level requirements for zones still exist and are on about the same level as before.
Bait can be used by moving it into the tacklebox. A tacklebox equipment does not need to be equipped.
Bonus Rarity must be above the minimum rarity for zones to appear and a further 10~25 rarity for rare resources to drop.
Nodes without a minimum rarity can appear at any rarity threshold.
It is possible to get both type of fishing chests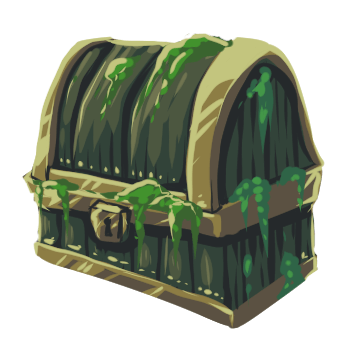 Sunken Treasure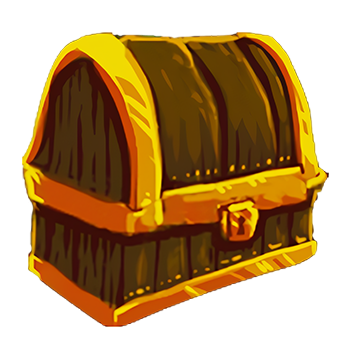 Ancient Treasure from all zones.
The Stormy Seas is a dangerous location. While fishing there, a Swordfish or Ascended will occasionally spawn and attack the player. This fight cannot be escaped from, and losing will lock the player out of the location for 15 minutes.
There are various stats that can gained through levels and equipment that affect fishing.
Effective fishing level is the combination of the players fishing and mastery level and the fishing stats on equipment. It affects various secondary stats:
Chance of finding and gathering from a node
Rarity of resources
Quantity of resources in a node
Chance to preserve bait
Bait preservation comes from both effective fishing level and the enchantment of the same name which comes enchanted by default on the Fisherman's Bucket Hat. It determines the chance that a bait is used on an action and is capped at 50%.
Bait preservation is reduced by Deadliest Catch but cannot go lower than 0%.
Increases the chance and speed of finding nodes, and the size of nodes found. Chance is capped at 100% and speed is capped at 1 second.
Increases the chance and speed of gathering resources. Chance is capped at 100% and speed is capped at 1 second.
Some nodes require a certain bonus rarity to start appearing. Rare resources require a rarity higher than the node. Nodes and resources have a cap where bonus rarity above will not provide additional drop frequency.
Bonus Rarity must be above the minimum rarity for resources to appear. Resources not listed here require no bonus rarity to collect.
List of useful Enchantments.
| Scroll | Slot | Level | Silver Amount | Rune Amount | Runes | Effect per scroll |
| --- | --- | --- | --- | --- | --- | --- |
|  Scroll of the Soul Wisdom | Ring, Necklace, Weapon, Shield, Helm, Body, Legs, Gloves, Boots, Cape, Arrows, Pickaxe, Hatchet, Hoe, Tacklebox, Tongs, Tome, Ladle, Combat-Amulet, Chisel | 48 | 600 | 60 | Chaos, Mind, Cosmic | ONLY APPLIES TO THE ITEM THIS ENCHANTMENT IS ON. Increases soulbound item XP gain by 6%. |
|  Scroll of Naturalist | Gloves, Boots | 49 | 600 | 60 | Air, Water, Nature, Cosmic | Increase your chance to gain chests as well as convert standard chests to their greater variants while gathering by 20%. |
|  Scroll of Fishing | Gloves, Boots | 55 | 700 | 60 | Earth, Water, Mind | Increases fish catch chance by 2.5%. |
|  Scroll of Prolonging | Gloves, Boots | 58 | 700 | 60 | Nature, Mind | Gain a 20% chance to not consume a buff stack (resulting in 25% more uses from a buff on average). |
|  Scroll of Enlightenment | Gloves, Boots | 73 | 900 | 70 | Air, Water, Chaos, Mind | Gain 1 more essence per action where essence is acquired. |
|  Scroll of Gathering | Ring, Necklace | 64 | 800 | 70 | Earth, Fire, Water, Mind, Cosmic | Gain a 10% chance to find an extra resource while gathering. There is a 15% chance that a nature rune is consumed when it procs. Attempts to pull the rune from your stockpile then ammo pouch if none found. |
|  Scroll of Wealth | Ring, Necklace | 37 | 500 | 50 | Nature, Mind, Cosmic | Automatically sells gathering and production items for 20% of their vendor price. Does not affect Crafting or stack with Scholar. |
|  Scroll of the Scholar | Ring, Necklace | 88 | 1300 | 110 | Chaos, Mind, Cosmic | Increases experience gained from gathering and production by 20% but destroys the item in process. Does not affect Crafting or stack with Wealth. Only active for mastery experience, when a skill is at level 99. |
|  Scroll of Haste | Ring, Necklace | 94 | 2000 | 200 | Air, Chaos, Mind, Cosmic | Increases non-combat action speed by 4%. Caps at halving action time. Stacks with Empowered Haste. |
|  Scroll of Archaeology | Tacklebox, Fishing Set, Pickaxe, Hatchet, Mining Set, Foraging Set | 41 | 500 | 50 | Earth, Water, Nature | Gives access to a secondary drop table while gathering with rewards and chances heavily scaling on enchantment strength. The best finds are only found in the hardest to reach zones! |
|  Scroll of Pungent Bait | Tacklebox, Fishing Set | 14 | 200 | 30 | Water, Nature | Increases bait power by 3. |
|  Scroll of Reinforced Line | Tacklebox, Fishing Set | 23 | 300 | 40 | Earth, Water | Increases reel power by 3. |
|  Scroll of Fishing Magnetism | Tacklebox, Fishing Set | 33 | 400 | 40 | Earth, Water, Cosmic | Increases bonus rarity by 2 and decreases both bait and reel power by the same amount. Increases chance to find known rare nodes. |
|  Scroll of Bait Preservation | Tacklebox, Fishing Set | 47 | 600 | 60 | Earth, Water, Chaos | Increases chance to preserve bait by 4%. |
|  Scroll of the Fiber Finder | Tacklebox, Fishing Set | 50 | 600 | 60 | Earth, Water, Mind | Increases chance to find aquatic fibers by 25%. |
|  Scroll of Oil Spill | Tacklebox, Fishing Set | 69 | 800 | 70 | Earth, Water, Death | Gives a 8% chance to try and extract fish oil from a fish based on the fish's size. There is a chance that fish oil may not be created if the fish is too small. |
|  Scroll of Deadliest Catch | Tacklebox, Fishing Set | 71 | 900 | 70 | Earth, Water, Blood | Increases bonuses from using bait by 5% but decreases bait preservation chance by 5%. Increases chance to find known rare resources. |
---
Skills (Experience Table)
Gathering
Production
Magic
Combat

 Attack •  Strength •  Defense •  Constitution