Elite Fire Giant
Jump to navigation
Jump to search
Elite Fire Giant
Released
04-04-2021 v0.8.8
Zones
Giant Scroll, Giant's Keep
Combat Level
?
Max Hit
24
Attack Style
Slash
Attack Speed
3.0
Combat Stats
Attack Bonus
Defence Bonus

| Stab | Slash | Crush | Magic | Range |
| --- | --- | --- | --- | --- |
| ? | ? | ? | ? | ? |

Strength Bonus

| Melee Str | Ranged Str | Magic Str |
| --- | --- | --- |
| ? | ? | ? |
Elite Fire Giants are the elite version of the Fire Giant and is one of the three monsters found in the Giant Scroll challenge with an encounter rate of 33%, equal to the other two giants; the Elite Ice Giant and Elite Moss Giant. A stronger version can also be found in the Giant's Keep dungeon.
Giants are weak against crush type weapons, such as Battleaxes, the Moss Maul, and Chorus of Souls.
Elite monsters have drops rates that are 20~100 times more than their regular counterpart which is further multiplied in a higher challenge.
* Key pieces are not dropped from dungeon monsters.
| Image | Item | Quantity | Rarity | Price |
| --- | --- | --- | --- | --- |
| | Satchel | 1 - 2 | Common | 1000 |
| | Mysterious Seed | 1 | Common | 7 |
The Elite Fire Giant has a lighter image than the regular Fire Giant. (Elite on left)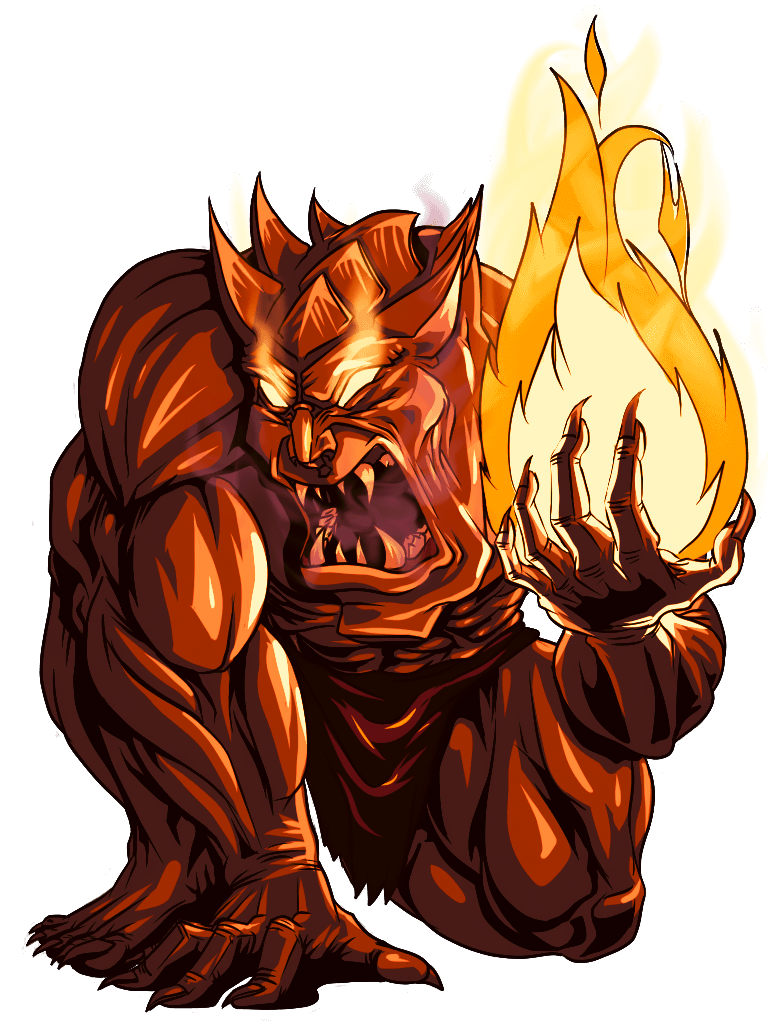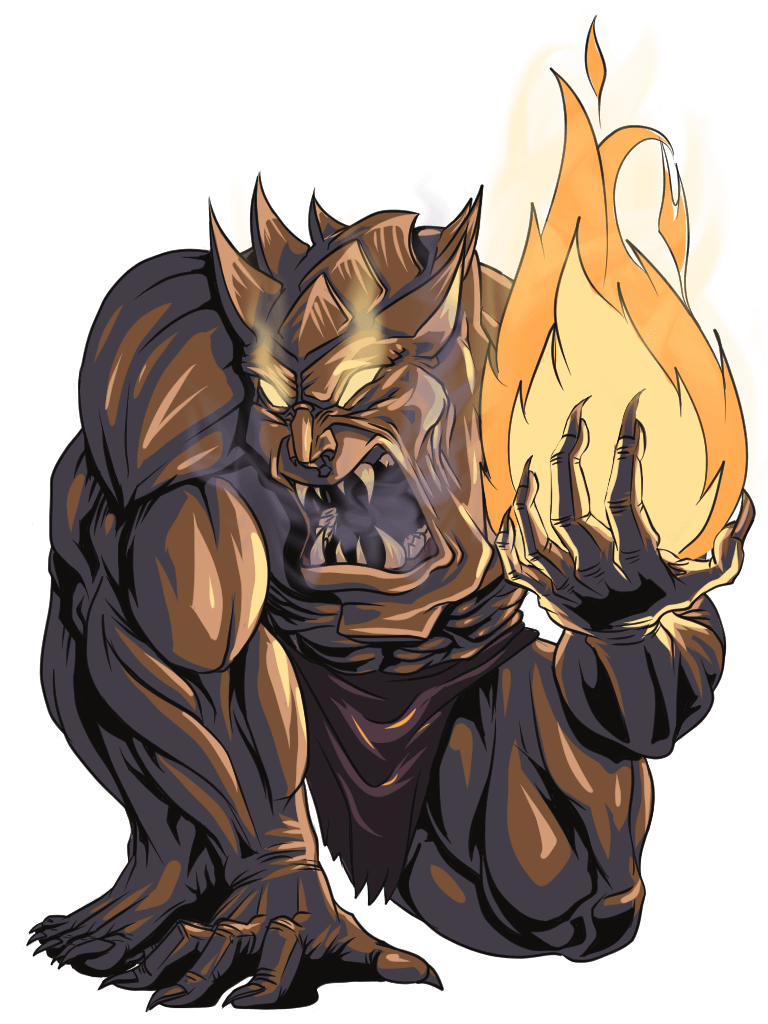 Monsters
Regular

 Small Rat •  Chicken •  Cow •  Goblin •  Imp •  Greater Imp •  Guard •  Black Knight •  Deadly Red Spider •  Lesser Demon •  Corrupted Tree •  Infected Naga •  Bone Giant •  Fire Giant •  Moss Giant •  Ice Giant •  Chaos Giant •  Chaotic Abomination

Gathering
Elite

 Elite Chicken •  Elite Goblin •  Elite Black Knight •  Elite Lesser Demon •  Elite Greater Demon •  Elite Spriggan •  Elite Swordfish •  Elite Ascended  Elite Infected Naga •  Elite Bone Giant •  Elite Fire Giant •  Elite Moss Giant •  Elite Ice Giant •  Elite Chaos Giant

Dungeon

 Black Knight Titan •  Giant King •  Enraged Giant King •  Shard of INFO •  Visions of Stone

Event

 Mysterious Man •  Snowman •  Aberrant Shrimp •  Evil Elf •  Evil Christmas Tree •  Gummy Shark •  Evil Snowman •  Lumpy, Dumpy & Clumpy •  Krampus